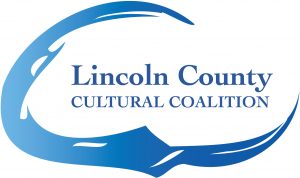 The Lincoln County Cultural Coalition (LCCC), that receives funds from the Oregon Cultural Trust, is seeking applications for funding from arts, heritage and humanities organizations and individuals (through sponsorship by a qualified 501(c)(3) nonprofit organization).
One of the following priorities must be addressed by applicants seeking funding: (1) Improve access to cultural experiences; (2) Raise the cultural awareness of youth (pre-school through 12); (3) Facilitate infrastructure improvements.
Applications are available on the website at www.lincolnccc.org and are due October 15, 2019 for projects occurring between January 1, 2020 – December 31, 2020. Grants typically range from several hundred up to thirteen hundred dollars.  Applications are accepted only in electronic form.
In addition to offering the annual "County Cultural Grants," LCCC announces a granting opportunity to support Arts Education (priority music) for elementary and middle school students in Lincoln County. This funding is provided in partnership with the Lincoln County Foundation's Mark Sponenburgh Memorial Trust.
All grant information is available at the website: www.lincolnccc.org. Questions about the grant application can be addressed to LCCC chair, Niki Price, lcccdirector@gmail.com or Tom Hurst, thomashurst10@gmail.com or LCCC Treasurer, Catherine Rickbone, crickbone@coastarts.org.