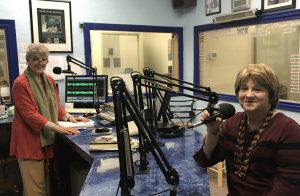 OCCA, in partnership with Yaquina Bay Communications KNPT 1310 AM, KBCH AM 1400 and KWDP AM 820, promotes the arts, heritage and humanities in Lincoln County.
For over 19 years, this 52-week-a-year service has promoted nonprofit organizations. Last fiscal year, Arts Talk, provided over 618 news items, 75 interviews, with 108 guests live on three stations.
We welcome you to tune in and listen at 8:30 a.m. every Tuesday morning.