www.octopusonstage.com/auditions
Coriolanus
By William Shakesepeare
Abridged and directed by Milo Graamans
Coriolanus, an arrogant celebrity soldier in ancient Rome, has become a political candidate. When the citizens see his true colors, they banish him from the city. Out of spite, Coriolanus joins forces with his former enemies to seek revenge on Rome.
This production presents Coriolanus as a political tragedy, and contains no onstage violence. Using the original (but abridged) text, the setting is modern, with the common Roman citizens indistinguishable from the audience.
AUDITIONS: Monday, May 29 @ 6:00 PM
Callbacks (if needed) on Tuesday, May 30
Rehearsals begin: July 24, 2023
Production dates: October 20 – November 5, 2023
All roles are open to actors of any age, race, or gender.
CLICK HERE FOR MORE INFORMATION
---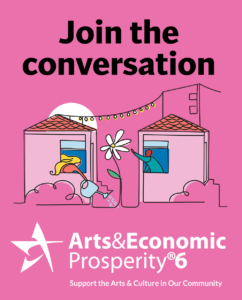 While you're at the PAC, don't forget to join the conversation!
Through May of 2023, we're measuring the impact of non-profit arts and cultural institutions in Lincoln County, as part of Americans for the Arts' Arts & Economic Prosperity Study 6—the nation's largest, most comprehensive study of the Arts & Culture sector…and you can help! When you attend this event, please complete an "AEP6" survey before you leave the building (and every time you attend an event or exhibit at the PAC). 3 minutes, 13 questions, totally anonymous. Look for the iPads located in the lobby, or ask an usher for a paper copy.
To learn more about this incredible study, and what makes it so important, click here.