OCCA Summer Theatre Intensive

with Nathan Bush, MFA
Students will meet 3-4 times per week in two-hour increments.
Monday – Thursday from 12pm – 2pm.
Each week has its own, unique focus:
Week 1: Storytelling / Scriptwriting;
The genesis of the performance. Students will learn how to create an original script.  
Week 2: Directing and Scene Interpretation
Students will learn how to interpret and present their original written work.
Week 4: Acting and Auditioning
Students will learn about characterization choices as well as auditioning techniques.
Week 4: Costuming and Lighting Design
Students will learn about costuming choices and characterization. In the Lighting Design portion of the week, students will learn to use lighting technique fundamentals, as well as lighting specifically geared for virtual performances.
Week 5: Stage Management and Rehearsal Techniques
Students will learn the fundamentals of Stage Managing for a professional Theatre, as well as how to maximize rehearsal time and productivity.
Week 6: Repertory Internships and Professional Development
Students will learn how to obtain a professional internship as well as professional character development to ensure success as a working professional in the Theatre world.
This is a truly exceptional and exciting opportunity for high school students with an interest in the performing arts to hone their craft, gain valuable insight and experience, and advance their skills and knowledge.
Please note: All classes take place online, via Google Meet. Students will need access to a computer with reliable internet access.
————————————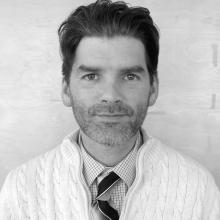 Instructor Nathan Bush earned his B.A. in Theatre from the University of Kentucky in 2011 and a Masters in the Fine Arts in Acting in 2013. He currently leads Theatre Enrichment Programs for Lincoln County School District, is an active fight choreographer and dialect coach, and previously taught Acting and Advanced Acting courses for Oregon State University. He has performed at the Newport Performing Center for Red Octopus Theatre Company as R.P. McMurphy in One Flew Over the Cuckoo's Nest, as notorious dentist Orin Scrivello (and a host of other characters) in Little Shop of Horrors, and will be seen as Mad Hatter in the upcoming (delayed) production of Alice's Adventures in Wonderland: A Curiously Magical Journey.
————————————
Acting / Auditioning: Curtis Andersen is a seasoned veteran in the entertainment industry, with over 35 years of experience. As an actor, he has been seen on hit television series (such as Sabrina: The Teenage Witch, That 70's Show, 3rd Rock from the Sun, Malcolm in the Middle, and Veronica Mars), in films (such as Pearl Harbor and Envy), and in countless stage productions. He currently teaches performing and audition preparation, and is executive producing the animated series Alter Nation for Panda Mony Toy Brands.
Script Writing:  Jesse Harris is a native of Harlan County, Kentucky, and will happily spend all day talking about life in Appalachia. After graduating from Georgetown College, Jesse wrote and produced an award-winning independent feature, Surviving Guthrie, at night, while spending the days working in a bank. Since receiving an MFA from Emerson College, he directed another short (2012's Sour Notes), and moved to Los Angeles, beginning a career in television. He most recently wrote for Marvel's Jessica Jones. (Marvel's Jessica Jones Staff Writer ABC/Marvel Studios 2017-2018, Marvel's Jessica Jones Freelance, 213 ABC/Marvel Studios 2016)
Directing: Brooke Edwards is an actor, director, producer, and educator with almost thirty years working professionally in the theatre, film & television, and education. She is currently the artistic and managing director of the Theatre at the Imperial Centre in Rocky Mount, NC where she has produced and directed over 30 productions in the last 5 years. She also is part of the the theatre faculty at North Carolina Wesleyan College, teaching directing, acting, business, and intro classes. She has won 2 Kevin Kline Awards for acting and is a proud member of Sag/Aftra. Brooke has worked internationally in Jamaica, Ireland, and Denmark as well as all over the United States.
Stage Managing:  Amy Paige has been a Stage Manager in St. Louis for about 18 years and has worked solely with St. Louis Actors' Studio for the past 12 years.  She is an AEA Stage Manager as well as the Vice Regional Rep in St. Louis and Assistant Treasurer for the Stage Managers' Association.  She has a bachelor's degree in Technical Theatre from Northwest Missouri State University.  Some of her favorite shows at Actor's Studio include August: Osage County, Waiting for Godot, Blackbird and Tribes.  "Once your stage manager, always your stage manager."
Costuming:  Carla Landis Evans was a wedding dress designer when she met a member of the St Louis theatre community who suggested she consider theatre design.  After a season as a seamstress, she became a staff costume designer in 1996 for St Louis Shakespeare Company.  She became resident costumer for SLSC's satirical off-shoot company Magic Smoking Monkey Theatre in 1999. During this time, Carla worked for The Shakespeare Festival of St Louis, Historyonics Theatre Company of the St Louis History Museum, and The Fox Theatre Broadway Series, among others.  She took a break from theatre design to return to apparel/accessory design until offered a position at St Louis Actors Studio's new theatre festival in the summer of 2013 and from there became a staff costume designer and the resident prop designer. In 2014 she took on the position of lead/resident costume designer with the company in both St Louis and New York.   In 2015, Carla was hired as an Artist in Residence at John Burroughs School in St Louis to design costumes for their season and manage their costume shop in their newly built state-of-the-art theatre complex where she still enjoys working with the enthusiastic talented middle and high school students.  She left the professional theatre design world in 2017 but remains involved with the community by sharing her experience by serving on the board of Solid Lines Productions theatre company in St. Louis.
Lighting Design:  Will James Stacey grew up in the great culture of Louisiana and is the proud son of an immigrant. He started his theater career in 2005 at the Columbia Theater of the Performing Arts. He worked with great acts such as  Rockin' Dopsie Jr, Ellis Marsalis Jr.. Gregg Allaman, War, Ronnie Kole, Maureen McGovern, Mike Rayburn, The Pointer Sisters, The Louisiana Philharmonic Orchestra, and many other local New Orleans talents. He earned a bachelor's degree at Southeastern Louisiana University and a Master of Fine Arts at Western Illinois University in Theatrical Design. Will currently serves as the Technical Director and Resident Designer for the Imperial Centre of the Performing Arts.
Professional Development:  Kody C Jones serves as Education Director at Florida Repertory Theatre (2016 – Present). He spent four years as an Instructor for the American Theatre Company in the Greater Chicago Area and has served as Artistic Director/Education Director for Shawnee Summer Theatre in Bloomfield, IN.
——————————————————
Code of conduct: Participants are expected to conduct themselves with respect for themselves, their fellow students, the camp director, and special guests. The camp director will moderate each session. Attendance is mandatory for the success of each performance and students are expected to be on time and prepared. Students will need to make time between rehearsals to learn and practice their parts. Disrespectful language and disruptive behavior will not be tolerated and is grounds for dismissal.
The instructor will not be online alone with any student. In the unlikely event that less than two students log in for a scheduled class or rehearsal, the class or rehearsal would not be able to proceed.
* Subject to change