REGISTRATION NOW OPEN!
---
Unleash your creativity and ignite your imagination in this dynamic 10-week program led by passionate theatre professionals.
PAC PLAYERS
After-School Theatre
Discover the stage and develop your skills under the guidance of seasoned theatrical instructors. Explore character development, movement, script analysis, improvisation, scene work, vocal work, costumes, sets, lights, sound, and more. You'll also play games, build friendships, and perform in a finale showcase. This program is designed for students entering 3rd-10th grades in the fall of 2023.
10 week program
Wednesdays from 3pm-5pm
September 20 – November 29
(No class Thanksgiving eve)
Final showcase: November 29th
Snacks provided
All classes take place at the Newport Performing Arts Center
Meet your instructors…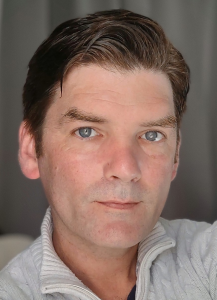 Nathan Bush, MFA
Nathan has worked as a professional actor in live theatre, television, and film, and is a former Adjunct Instructor at both Spalding University and Oregon State University. He currently teaches drama for Lincoln County School District.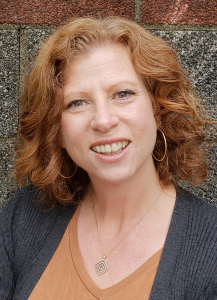 Stacy Fisher, M.Ed.
Stacy grew up in Newport and fell in love with the performing arts at an early age. She studied English and Theatre Education at Western Oregon University, and taught middle school Language Arts and Drama for over thirty years.
Here's what's in store…
WEEK 1: Step into the limelight
We'll kick off this unforgettable adventure with some fun icebreakers, explore the rich history of theatre, and learn exciting acting techniques through exhilarating improvisation games.
WEEK 2: Unleash your inner character
Immerse yourself in thrilling plotlines and get ready to bring stories to life like never before as we dive into character development and script analysis.
WEEK 3: Raise your voice, command the stage
Discover the power of your voice and master clear, confident speech through engaging exercises. Learn the art of projecting emotions, to captivate your audience with every word.
WEEK 4: The art of movement
Discover the secrets of body language and stage presence, and learn to create mesmerizing stage pictures – moving with grace and purpose.
WEEK 5: The magic of sets and costumes
Release your inner designer as we immerse ourselves in the world of costumes and set design, transforming characters and scenes into vibrant works of art.
WEEK 6: Lights, sound, action!
Discover the enchanting world of technical theatre. Learn how lights and sound shape the mood and atmosphere of a performance, and become a master of the technical aspects of the stage.
WEEK 7: Rehearse, rehearse, rehearse!
It's (almost) showtime! Dive into your scene work and prepare your performance with fellow actors. This is a chance to polish your acting skills to perfection under the guidance of passionate theatre professionals.
WEEK 8: Improvise and innovate
Ready for some on-the-spot creativity? Learn the art of improvisation, and let your imagination run wild as you craft scenes from scratch!
WEEK 9: Dress rehearsals and final touches
Lights, costumes, action! Fine-tune your performances with expert guidance, and get ready for the grand finale.
WEEK 10: The big day!
Curtain up! The moment you've been waiting for is finally here. Showcase your hard work and passion to a cheering audience of friends and family! Revel in the well-deserved applause and bask in the glow of your newfound stage presence.
Program is limited to a maximum of 30 students. Cost of the 10 week course is $150 per student. Scholarships are available (if funds are a barrier, please inquire.)
---