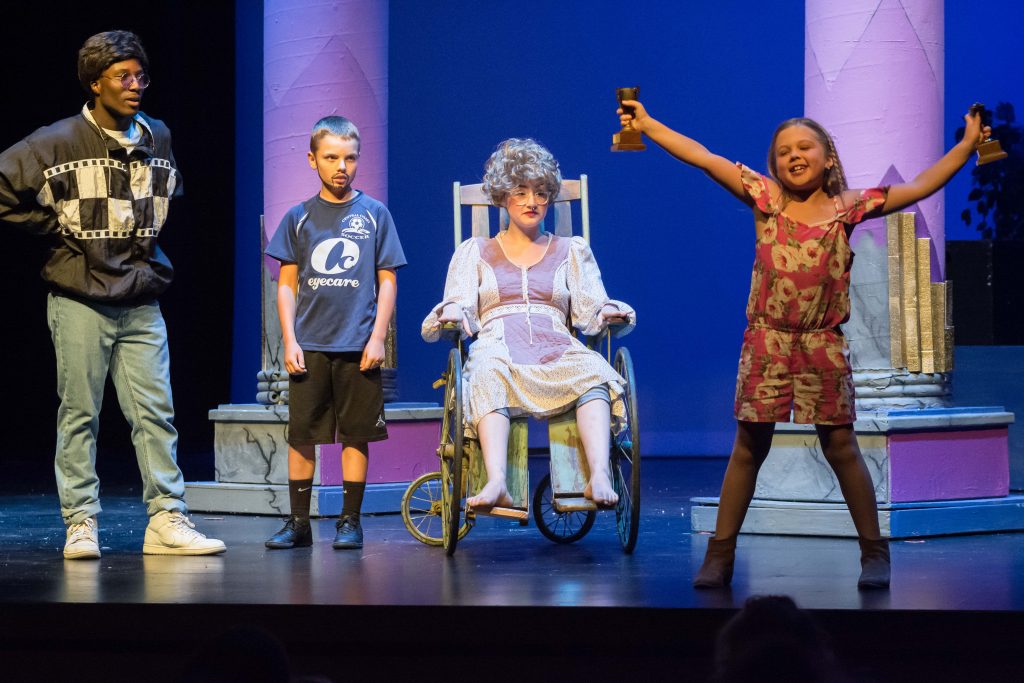 The Oregon Coast Council for the Arts (OCCA) is gearing up for an amazing theatrical summer in 2020, with three different types of camps at the Newport Performing Arts Center.
First, we are pleased to announce our 20th Annual Shakespeare Camp for youth ages 9 and up. Under the guidance of Rod Molzahn – Shakespearean scholar and actor – this year's students will present an abridged version of the comedy "Twelfth Night, or What you Will." Auditions will take place at the PAC in May, and camp dates are June 22-July 3, Monday-Friday. Free public performances are set for July 2 in the Alice Silverman Theatre.
OCCA is excited to announce a brand new camp this summer, for kids aged 5-8. Little PAC Players Camp runs July 6-July 17 under the leadership of Jennifer Hamilton, who has been teaching OCCA's after-school theatre program for the past two years. This summer, campers will create a production of Disney's "Jungle Book for Kids," with performances on July 16 in the Alice Silverman Theatre.
And finally, during our 28th annual summer Theatre Camp series participants will experience a high-energy, intensive program, geared to creative students with interest in all aspects of theater production. Young people from the age of 9 through high school are welcome to choose either Theater Camp #1, running July 20-31, or Theater Camp #2, running August 10-21. Within a two-week time frame – Monday through Friday, from 9 a.m. to 3 p.m. – theatre campers work under the direction of lead instructors and college-age returning participants who act as counselors. Students learn about theater, and in small groups work together to write and produce their own shows, including staging, costuming, and technical aspects. Free public performances of these original plays will occur on the second Thursday of each session – July 30 and August 20 – also in the Alice Silverman Theatre.
For more information about all OCCA summer camps call Catherine Rickbone at the OCCA office at 541-574-2652, or e-mail crickbone@coastarts.org. Scholarships are available, and OCCA members receive a discount on camp fees.
Let your children and young adults join us for a fabulous adventure on stage this summer!