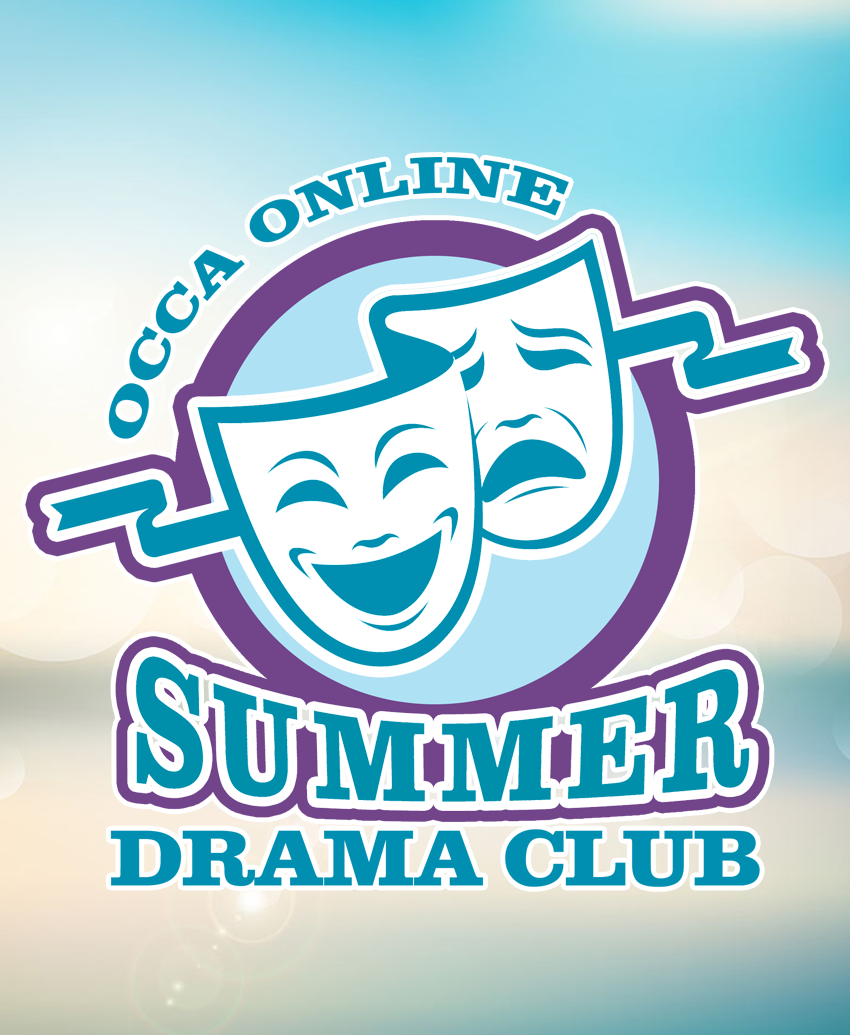 In the summer of 2020, students entering 3rd-8th grades are invited to join us for our new Online Summer Drama Club! Join Jennifer Hamilton (our after-school program director) and a host of industry professionals for this 8-week virtual experience. On Mondays, students will have the opportunity to learn about Auditions, Performances, Directing, Set Design, Costuming, Props, and Tech … from special (professional) guests from around the USA! Then, they'll meet up with their "team" (divided by grade levels) one day each week, for two hours, to learn with Jennifer and rehearse. On August 28th, each team will present a live streaming/online performance — free for family and friends!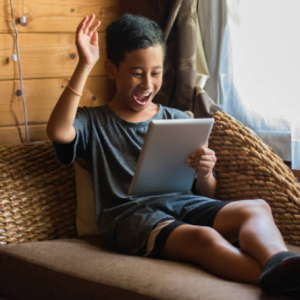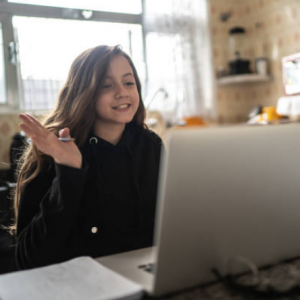 CLASS SCHEDULE (JULY 6 – AUGUST 28):
Group learning and Q&A with industry professionals will take place Mondays from 2pm-3pm. All grades meet together.
ACT ONE PLAYERS (Students entering 3rd and 4th grades) will meet Tuesdays from 10am – 12pm (with a 10-15 minute break). On August 28th at 3pm, they'll perform improvisation and assigned scenes/monologues.
TAKE TWO PLAYERS (Students entering 5th and 6th grades) will meet Wednesdays from 10am – 12pm (with a 10-15 minute break). On August 28th at 5pm, they'll perform Beat By Beat Press's "The Show Must Go Online" — a musical written for virtual performance.
PRIME TIME PLAYERS (Students entering 7th and 8th grades) will meet Thursdays from 10am – 12pm (with a 10-15 minute break). On August 28th at 7pm, they'll perform Playscripts' "10 Ways to Survive Life in Quarantine" – a one-act comedy written for virtual performance.
This is a great chance for youth performers to gain valuable performing arts knowledge, have fun, and enjoy the camaraderie of working with their peers to create a final performance.
Please note: All classes take place online, via Zoom meeting or Google Meet. Students will need access to a computer with reliable internet access. To facilitate learning, enrollment in each age group is limited to a maximum of 10 students, so we encourage you to sign up soon!
——————————————————
3rd & 4th Grade Students: CLICK HERE to register
5th & 6th Grade Students: CLICK HERE to register
7th & 8th Grade Students: CLICK HERE to register
——————————————————
CODE OF CONDUCT: Participants are expected to conduct themselves with respect for themselves, their fellow students, the camp director, and special guests. The camp director will moderate each session. Attendance is mandatory for the success of each performance and students are expected to be on time and prepared. Students will need to make time between rehearsals to learn and practice their parts. Disrespectful language and disruptive behavior will not be tolerated and is grounds for dismissal.
——————————————————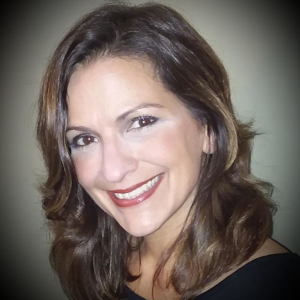 Drama Club Director Jennifer Hamilton served as the Education Director for Topeka Civic Theatre & Academy for 12 years where she administered classes and camps and directed over 50 Youth and Theatre for Young Audience productions. She has a BA in Theatre from Sterling College and a Master's in Theatre from the University of Kansas. She currently serves on the board for AACT (the American Association of Community Theatre) and has been instrumental in developing and running their national Youth Theatre conferences.
——————————————————
SPECIAL GUESTS: The following industry professionals from around the USA are scheduled to meet with students:
July 13th – Ben Henderson (professional Equity actor and Youth Theatre Educator) will answer questions about Auditioning.
July 20th – Broadway Actor Jeff Kready will answer questions about Performing.
July 27th – Professional NYC Set Designer Matt Hamel will answer questions about Set Design.
August 3rd – Sara Bingman-Phoenix, Artistic Director for Theatre Tulsa, will answer questions about Directing.
August 10th – Chelle Decker, full-time costume designer at Topeka Civic Theatre and Academy, will answer questions about Costuming.
August 17th – Kristen O'Connor – an industry professional in technical theatre with over 20 years of experience – will answer questions about Properties and Tech.
August 24th – The students will meet a surprise special guest!
——————————————————
Please note: The instructor will not be online alone with any student. In the unlikely event that less than two students login for a scheduled class or rehearsal, the class or rehearsal would not be able to proceed.
Questions? Please email dramaclub@coastarts.org