No skill or experience necessary!
Crafted for beginners, attendees will learn and explore new mediums and techniques in a friendly, hands-on environment. (But experienced artists are welcome, too!) And everyone will leave each class with a souvenir—a unique piece of art they create! All classes take place in person at the Newport Visual Arts Center.
---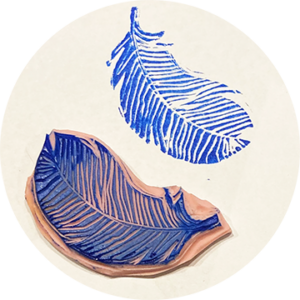 JANUARY 17 or 21
Stamp Carving and Clay Printing – Liz Fox
Carve your own stamp from soft rubber block and stamp it on a small clay dish. Once the dish is fired it makes a perfect little catch-all. Carving technique and stamps can be used with multiple media.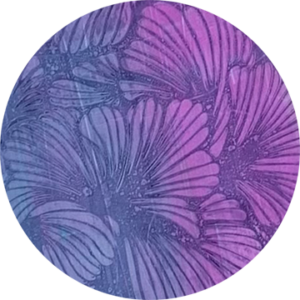 FEBRUARY 21 or 25
Gel Plate Printing – Wendy Schwartz
Explore the world of mono printing using squishy gel plates that make printing without a press easy and fun. Acrylic paint, stencils, masks, and mark-making are combined to produce amazing papers.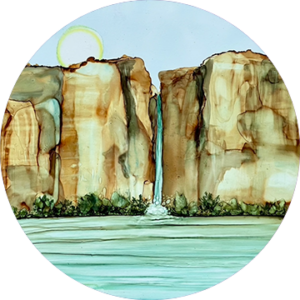 MARCH 14 or 18
Alcohol Ink Painting – Jocelyn Stoody
This fluid art medium produces unique and amazing results with bright colors. Explore different ways to make the colors move and blend while creating small pieces of art.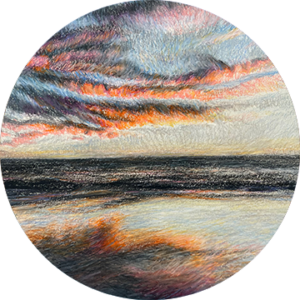 APRIL 18 or 22
Colored Pencil – Jordan Essoe
Learn how to blend colored pencils to draw the sunset over the ocean. Discover how layered color can create depth, texture, and emotion.

---
Please note: On Tuesday evenings (ages 21+) beverage options will include wine, beer, and gluten-free cider. Only soft/non-alcoholic beverages are served on Saturday afternoons.