Do you love art? Are you an artist? An art appreciator?
If you said yes to any of those questions, you are the person we are looking for! Our VOLUNTEERS are a vital part of keeping the arts alive and thriving in Newport.
Our mission is to develop, promote, and celebrate community arts!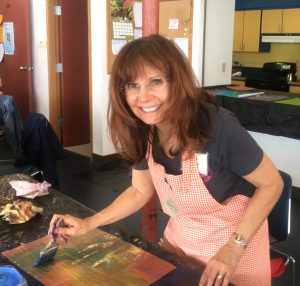 The Oregon Coast Council for the Arts (OCCA) manages both the Performing Arts Center and the Visual Arts Center in Newport and is also the regional arts council for 363 miles of Oregon Coast. Our programming includes the Oregon Coast Jazz Party (OCJP), Met Opera Live! and NT Live! both in HD, Newport Paper and Book Arts Festival (NPBAF), children's after school theater programs at the PAC, kids Art Friday classes at the VAC, and much more! With that being said, we need your volunteer help to continue to bring you the high-caliber arts you've all come to know and love. "Volunteering with OCCA gives you a great opportunity to meet people and rub shoulders with amazing talent!" says OCCA PAC usher Patty. Sally-Ann, another OCCA PAC volunteer, notes, "saying goodbye [at the PAC] is very important to me, it feels complete, and it's awesome!"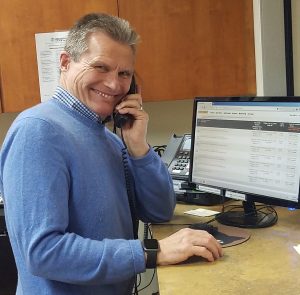 If it is selling tickets at the box office, taking tickets, ushering, or lobby sitting at the PAC, we need you. Meet one of our Box Office volunteers Mike who says, "I would encourage everyone to volunteer in this city! OCCA has definitely made me feel appreciated."
VAC volunteers help with gallery greeting, art installation, artist reception help, or photographing art shows. We have immediate openings for Gallery greeters at the VAC. Days of the week are Tuesdays, Thursdays, Friday, and Saturdays 3pm-5pm in the Runyan and in our Upstairs gallery on Tuesdays, Thursdays and Saturdays 12pm-4pm (or split into 2 shifts).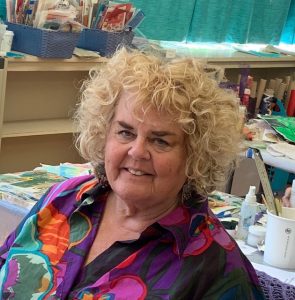 "I am an appreciator of artistic spirit. I look for it in people and I enjoy showing them something new," says Lynne, CAG President and Runyan Gallery greeter at the VAC.
If your interest is more towards committee work, fundraising, event planning, or organization OCCA could use your volunteer skills for our Entertain the Future! PAC Capital Campaign. Sandi, a longtime OCCA volunteer and current chair of OCCA's Capital Campaign committee, says "You can see a lot wherever you are by immersing yourself in the local culture & arts."
American author H. Jackson Brown Jr. said, "Remember that the happiest people are not those getting more, but those giving more." Even if you only have a small amount of time to give, please think about giving some to OCCA.
Please email the OCCA Volunteer Coordinator at brobrecht@coastarts.org or call 541-574-2650 to get plugged into volunteering at the PAC & VAC today!