The PAC is home to several theatre companies, music ensembles, and dance studios with opportunities for community involvement. The best way to stay informed about auditions, participation, and volunteer needs is to sign up for their respective mailing lists (below).
THEATER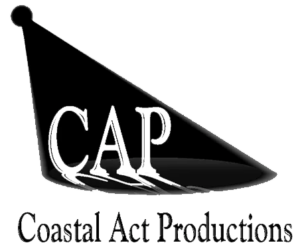 Coastal Act Productions (CAP)
Stages shows where youth have the opportunity to be in community theatrical productions in conjunction with adult actors and musicians, as age appropriate leads, ensemble, and orchestra members. Consequently, our shows are based on a script's capacity to handle a large cast, many of which are under eighteen. However, this does not make us a "school" theatre company. We are a community theatre company and we cast adults in lead roles where appropriate.
WEBSITE: www.coastalact.com
AUDITION INFO PAGE: www.coastalact.com/auditions.html
MAILING LIST SIGN-UP: n/a (Contact capstarsboard@gmail.com)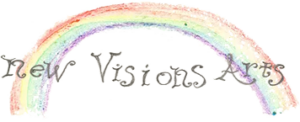 NEW VISIONS ARTS (NVA)
Dedicated to producing works in the fields of music, theatre, dance, literature, media arts, performance art, the visual arts and multidisciplinary works.
WEBSITE: www.newvisionsarts.com
AUDITION INFO PAGE: n/a
MAILING LIST SIGN-UP: n/a (Contact newvisionsarts@gmail.com)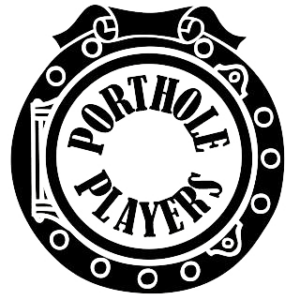 PORTHOLE PLAYERS
Committed to increasing the social capital of our community through our love of theater: developing the skills, spirit, and artistic sensibilities of all those who participate, on stage, behind it, or in the audience. (Oh, and we also put on great shows, too – musicals, dramas, comedies, & more!)
WEBSITE: www.portholeplayers.com
AUDITION INFO PAGE: n/a
MAILING LIST SIGNUP: Click here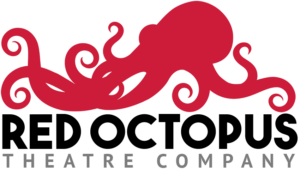 RED OCTOPUS THEATRE COMPANY (RED O)
Produces live theatre to excite, challenge, inspire, nurture, include, educate, entertain, and invigorate our community. A non-profit 501(c)(3) charitable organization celebrating over 45 years of enriching lives through the art of theatre, we are passionately committed to enhancing the cultural landscape of the central Oregon coast.
WEBSITE: www.octopusonstage.com
AUDITION INFO PAGE: www.octopusonstage.com/auditions
MAILING LIST SIGN UP: Click here
---
MUSIC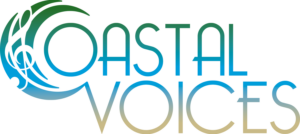 Coastal Voices
(Formerly Central Coast Chorale). Coastal Voices is a fifty person mixed-voice choral ensemble. We perform classical and contemporary choral music along with a mix of folk, Broadway and jazz in two concert series each year at the Newport PAC and also in Lincoln City and Yachats. Directed by Rhodd F. Caldwell, our goal is to create a sustainable and inclusive organization that celebrates, promotes, and develops the choral arts.
WEBSITE: www.coastal-voices.org
AUDITION INFO PAGE: www.coastal-voices.org/auditions
MAILING LIST SIGN UP: Click Here

Newport Symphony Orchestra (NSO)
The only year-round, professional symphony orchestra on the Oregon coast. Home base for the orchestra is the 400-seat Newport Performing Arts Center, just a few steps away from the gorgeous Oregon seashore in historic Nye Beach. Adam Flatt is the Music Director and Conductor of the NSO.
WEBSITE: www.newportsymphony.org
AUDITION INFO PAGE: www.newportsymphony.org/about-us/auditions.html
MAILING LIST SIGN UP: Click here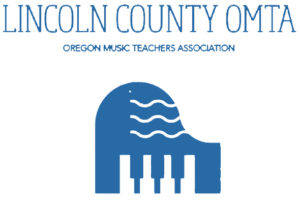 Oregon Music Teachers Association – Lincoln County (OMTA)
Independent music teachers on the Oregon Coast who promote music-making as a life-long activity, motivate students with a variety of festivals, concerts, workshops and other events, provide a network for families who value music, collaborate regularly and pursue continuing education, belong to Oregon Music Teachers Association (OMTA) and Music Teachers National Association (MTNA), professional organizations dedicated to fostering excellence in music education.
WEBSITE: www.omta-lincolncounty.org
FIND A TEACHER: www.omta-lincolncounty.org/find-a-teacher
---
DANCE
Dance & All That Jazz / TJ Hoofers, Inc.
Offering a large selection of disciplines of dance so students of all skill levels can find their niche. I have parents ask me all the time about which classes their child should take. Some love the Ballet classes, others were cut-out to do Hip Hop. Some take Jazz and/or Tap. Musical Theatre and Ballroom are also popular classes. We actually have students studying all available disciplines!
WEBSITE: www.danceandallthatjazz.art
REGISTRATION: www.danceandallthatjazz.art/classes-we-offer
MAILING LIST SIGN UP: n/a (Contact daatjteri@gmail.com)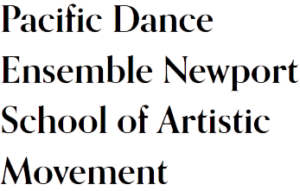 Pacific Dance Ensemble / Newport School of Artistic Movement
Pacific Dance Ensemble is dedicated to providing young dancers interested in dance as a career, the opportunity to work and perform with professional artists, produce original works, and showcase their talents. Members are accepted by audition. Newport School of Artistic Movement is open to the public, offering classes in ballet, modern, jazz dance, yoga and more to students ages 5-adult in beginning through advanced levels.
WEBSITE: www.pacificdanceensemble.com
REGISTRATION: form.jotform.com/221716572968164
MAILING LIST SIGN UP: n/a (Contact pdedance@msn.com)
---
PAC VOLUNTEERS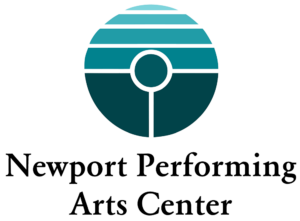 Newport Performing Arts Center
Ushers greet audience, hand out programs, and help patrons to their seats, while ticket takers scan audience tickets on entry. No experience required for these roles. Concessions volunteers sell snacks and drinks, and while no experience is necessarily required, these volunteers must be 21+ for most events and should feel comfortable with math and money-handling. Box Office volunteers sell and print patron tickets (training required).
WEBSITE: coastarts.org/be-a-part-of-occa/volunteer
MAILING LIST SIGN UP: Click Here
---
Upcoming Auditions & Registration Opportunities