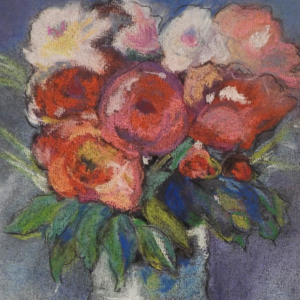 The Oregon Coast Council for the Arts welcomes The PushPin Show from December through January 28 in the Runyan Gallery at the Newport Visual Arts Center (VAC). This year marks the 32nd anniversary of the community-based PushPin Show, which has been expanded to include work hung on gallery walls as well as small 3D works.
The PushPin Show recognizes creative talent throughout Lincoln County; artists of all ages and all levels of experience are encouraged to participate. Artwork must be original (no prints or facsimiles). All Lincoln County residents, including beginners, emerging visual artists, established professionals, craftspersons, poets and literary artists, hobbyists, youngsters, oldsters, college students, retirees, and families are invited to submit artwork.
Participants in the PushPin must be able to hang their work with four or fewer push pins and 3D pieces must be no larger than 8″ x 8″ x 8″. Most artists will hang their own work (singular works only).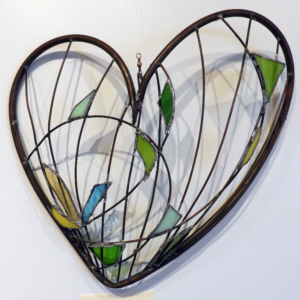 The PushPin Show is a family-oriented community show, and OCCA asks that the work be appropriate for all audiences. Artwork may be for sale, and OCCA encourages people to put a price on their work.
The PushPin Show artists should deliver their work directly to the Runyan Gallery at the VAC, 777 NW Beach Drive, Nye Beach during the following times:
December 1 – 12PM-7PM
December 2 – 10AM-2PM
December 3 – 10AM-12PM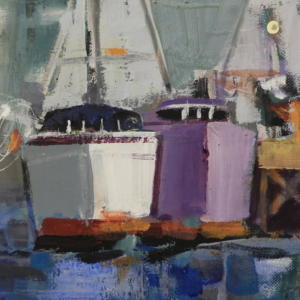 During the run of the exhibit, the Runyan Gallery will be open Wednesdays through Saturdays, 12PM – 4PM.
The Pushpin Show brings together the resources of OCCA and the VAC, the diverse talents of Lincoln County visual and literary artists, and the public to celebrate and support local art. The Pushpin Show is an annual opportunity to showcase one's artwork or writing in a gallery or to purchase a piece of art. Exhibit attendees will be invited to vote for the "People's Choice Award."
The Oregon Coast Council for the Arts manages the Newport Visual Arts Center and the Newport Performing Arts Center, and serves as the regional arts council for Oregon's seven coastal counties.