This Opera has Jazz Roots…and a Powerful Story
Oregon Coast Council for the Arts is excited to announce that six-time Grammy Award-winning Jazz composer Terence Blanchard's new opera, Champion, will be broadcast live in HD from The Metropolitan Opera stage to Newport Performing Arts Center on Saturday, April 29th at 10:00am Pacific.
The production is sung in English and will be broadcast live from the Met stage, in HD, to the state-of-the-art Alice Silverman Theatre at the PAC. Act One is approximately 1 hour and 20 minutes, followed by a 33-minute intermission break to include exclusive behind-the-scenes content and cast interviews led by host Lawrence Brownlee. The broadcast will conclude around 1:05-1:10pm.
Set in Puerto Rico and New York City in the 1950s and 1960s, Champion is a powerful and moving account of the life of Emile Griffith, a world champion boxer who overcame homophobia and racism to become one of the most celebrated athletes of his time. Griffith's remarkable story is accentuated by Blanchard's fresh and inventive score. Blanchard, who has composed for more than forty films and frequently collaborates with director Spike Lee, made history last season as the first Black composer at the Met with his groundbreaking Fire Shut Up in My Bones.
"We are thrilled to bring this important and timely story to our community," said Jason Holland, OCCA's Executive Director. "Emile Griffith faced adversity and discrimination, yet lived his life with courage and determination. It's wonderful to see the Met amplifying long-marginalized voices and investing in the creation of new work from Black composers."
Met Music Director Yannick Nézet-Séguin leads a stellar cast, including rising young star bass-baritone Ryan Speedo Green as young Emile Griffith, alongside Met veterans bass-baritone Eric Owens (Don Carlos, Porgy and Bess, L'Amour de Loin, Elektra, Das Rheingold), soprano Latonia Moore (Fire Shut Up in My Bones, Porgy and Bess), and mezzo-soprano Stephanie Blythe (Cendrillon, Das Rheingold, Orfeo ed Euridice).
Audiences should note that Champion contains adult themes, sexually explicit language, and physical violence.
---
Did you know? Metropolitan Opera performer Ryan Speedo Green grew up in a trailer park and did time in juvenile detention before discovering he had a unique singing voice. CLICK HERE to listen to an interview with Green on NPR's Fresh Air
---
Librettist: Michael Cristofer
Production: James Robinson
Set Designer: Allen Moyer
Costume Designer: Paul Tazewell
Lighting Designer: Donald Holder
Projection Designer: Greg Emetaz
Choreographer: Camille A. Brown
Yannick Nézet-Séguin (Conductor); Latonia Moore (Emelda Griffith), Stephanie Blythe (Kathy Hagan), Ryan Speedo Green (Young Emile Griffith), Eric Owens (Emile Griffith)
---
THANK YOU TO OUR MET OPERA SPONSORS: Lead underwriters for this season are Wendy Ware & Dan Gleason. Additional sponsorship provided by our opera hosts: Don Bourque & Susan Knowlton, and Jeffrey Ingram & Steve Travis.
---
Click here to become an Opera Host! Our Hosts sponsor Met Opera presentations to help OCCA bring world-class entertainment from the Met stage in New York directly to our local audiences. 
---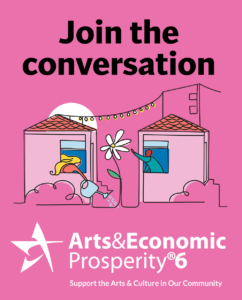 While you're at the PAC, don't forget to join the conversation!
Through May of 2023, we're measuring the impact of non-profit arts and cultural institutions in Lincoln County, as part of Americans for the Arts' Arts & Economic Prosperity Study 6—the nation's largest, most comprehensive study of the Arts & Culture sector…and you can help! When you attend this event, please complete an "AEP6" survey before you leave the building (and every time you attend an event or exhibit at the PAC). 3 minutes, 13 questions, totally anonymous. Look for the iPads located in the lobby, or ask an usher for a paper copy.
To learn more about this incredible study, and what makes it so important, click here.