Audiences will soon have the opportunity to watch Metropolitan Opera perform Richard Strauss's beautiful operatic comedy, Der Rosenkavalier, live on screen in Newport. This thrilling production will be broadcast in HD directly from the Met stage to the big screen at Newport Performing Arts Center on Saturday morning, April 15th, at 9:00am.
Originally set in Vienna in the 1740s, this production, helmed by Robert Carson, moves the setting to the final years of the Habsburg Empire. Genuine historical references are merged with fictitious inventions (like the "noble custom" of the presentation of the silver rose to a fiancée) and anachronisms (like the Viennese Waltz, which did not yet exist at that time). It's a mixture that creates a seductive mythical landscape – a ceremonious and impossibly beautiful Vienna-that-never-was.
The Met has assembled an enviable cast to take on Strauss's extraordinarily rich score. Soprano Lise Davidsen is the aristocratic Marschallin, opposite mezzo-soprano Isabel Leonard as her lover, Octavian, and soprano Erin Morley as Sophie, the beautiful younger woman who steals his heart. Bass Günther Groissböck returns as the churlish Baron Ochs, and Markus Brück is Sophie's wealthy father, Faninal. Maestro Simone Young takes the Met podium to oversee Carsen's fin-de-siècle staging.
The production is sung in German and will be broadcast with English subtitles live from the Met stage, in HD, to the state-of-the-art Alice Silverman Theatre at the PAC. Run time is approximately 4 hours 30 minutes.
THANK YOU TO OUR MET OPERA SPONSORS: Lead underwriters for this season are Wendy Ware & Dan Gleason. Additional sponsorship provided by our opera hosts: Don Bourque & Susan Knowlton, and Jeffrey Ingram & Steve Travis.
---
Click here to become an Opera Host! Our Hosts sponsor Met Opera presentations to help OCCA bring world-class entertainment from the Met stage in New York directly to our local audiences. 
---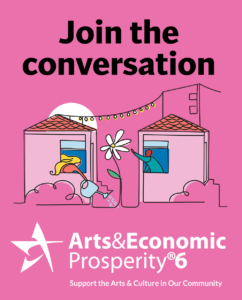 While you're at the PAC, don't forget to join the conversation!
Through May of 2023, we're measuring the impact of non-profit arts and cultural institutions in Lincoln County, as part of Americans for the Arts' Arts & Economic Prosperity Study 6—the nation's largest, most comprehensive study of the Arts & Culture sector…and you can help! When you attend this event, please complete an "AEP6" survey before you leave the building (and every time you attend an event or exhibit at the PAC). 3 minutes, 13 questions, totally anonymous. Look for the iPads located in the lobby, or ask an usher for a paper copy.
To learn more about this incredible study, and what makes it so important, click here.