Prolific local pianist/singer/songwriter Milo Graamans returns to the Newport Performing Arts Center for a new concert event: "Affirmations of Hope" offers audiences a musical journey of growth…from darkness and trauma to solace through change. Graamans will be joined on stage by special guests Barbara Le Pine, Cameron Locklear, Nikki Paige, and Ian Smith.
All proceeds benefit Newport Performing Arts Center's Capital Campaign.
Presented by Oregon Coast Council for the Arts
---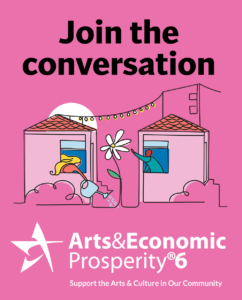 While you're at the PAC, don't forget to join the conversation!
Through April of 2023, we're measuring the impact of non-profit arts and cultural institutions in Lincoln County, as part of Americans for the Arts' Arts & Economic Prosperity Study 6—the nation's largest, most comprehensive study of the Arts & Culture sector…and you can help! When you attend this event, please complete an "AEP6" survey before you leave the building (and every time you attend an event or exhibit at the PAC). 3 minutes, 13 questions, totally anonymous. Look for the iPads located in the lobby, or ask an usher for a paper copy.
To learn more about this incredible study, and what makes it so important, click here.