National Theatre Live 2022
Straight Line Crazy
a new play by David Hare
directed by Nicholas Hytner
Captured live from the Bridge Theatre in London.
Ralph Fiennes (Harry Potter, Kingsman) plays New York master manipulator Robert Moses, in this blazing new play from David Hare (Skylight).
For forty uninterrupted years, Robert Moses exploited those in office through a mix of charm and intimidation. Motivated at first by a determination to improve the lives of New York City's workers, he created parks, bridges and 627 miles of expressway to connect the people to the great outdoors.
Faced with resistance by protest groups campaigning for a very different idea of what the city should become, will the weakness of democracy be exposed in the face of his charismatic conviction? Nicholas Hytner directs this exhilarating new play.
---
Thank you to Porthole Players for sponsoring OCCA's National Theatre Live season!
Porthole Players ~ Fostering creative and performing arts in Newport for over 40 years.
---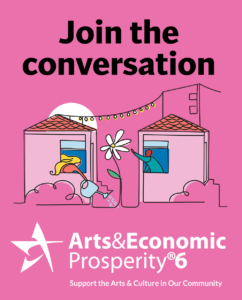 While you're at the PAC, don't forget to join the conversation!
Through May of 2023, we're measuring the impact of non-profit arts and cultural institutions in Lincoln County, as part of Americans for the Arts' Arts & Economic Prosperity Study 6—the nation's largest, most comprehensive study of the Arts & Culture sector…and you can help! When you attend this event, please complete an "AEP6" survey before you leave the building (and every time you attend an event or exhibit at the PAC). 3 minutes, 13 questions, totally anonymous. Look for the iPads located in the lobby, or ask an usher for a paper copy.
To learn more about this incredible study, and what makes it so important, click here.