All the world's a stage…players, gather anon!
Youth entering 6th-12th grades (in fall of 2023) are invited to join us for our Summer 2023 Shakespeare Camp, directed by Rod Molzahn with associate director Milo Graamans.
This year's camp will culminate in a performance of the bard's classic fairytale comedy, A Midsummer Night's Dream. Four Athenians run away to the forest, only to have Puck the fairy make both of the boys fall in love with the same girl. The four run through the forest, pursuing each other, while Puck helps his master, Oberon, play a trick on the fairy queen. In the end, Puck reverses the magic, and the two couples reconcile and marry.
Join the company and help bring this wonderful comedy to life!
Camp:
June 18-29
June 18: Cast meeting – 6pm-8pm
June 19-28: Daily camp – 9am-3pm
June 29: Last day of camp –  9am-8pm**
**See below for full last-day schedule**
Auditions:
Friday, May 12 – 3:30pm-5:30pm
or Saturday, May 13 – 11am-1pm
Tuition: $450
Scholarships available! See registration form.

Please note:
* Students must bring snacks, lunch, and water bottle.
* Tuition includes 2023 OCCA Shakespeare Camp T-Shirt.
* Confirmation will be emailed within 3 business days of registration.
* Payment is due in full no more than 7 days after confirmation.
Important Dates:
* Last day to register – May 12, 2023
* Last day to cancel with full refund – May 8, 2023
* Last day to cancel with 50% refund – May 30, 2023
* Last day to register for Before/After Care – June 12, 2023
Final performance day schedule (June 29th):
* Camp begins at the usual time (9am)
* A pizza party is held between camp and performance
* Performance begins at 6:30pm
Performance tickets are $3 and can be pre-purchased during registration or at the box office only.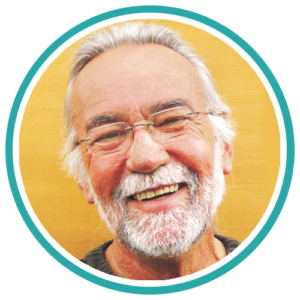 About Rod Molzahn, director: Rod has brought Will Shakespeare to life for audiences throughout the United States and Canada since 1986. He performs regularly in theatres, schools, universities, faires, and festivals. His CD recording of "A Visit with Will" has received Awards of Excellence for Writing and Creative Concept and for Characterization in the performance of Will Shakespeare from The Communicator Awards.  Mr. Molzahn has been bringing his Shakespeare camp to Newport Performing Arts Center for over 20 years.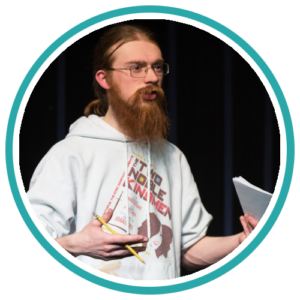 About Milo Graamans, associate director:Milo has been a part of Shakespeare Camps since 2012, first as a participant and now as an assistant. Milo is also active in Shakespeare productions with Red Octopus Theatre Company, directing "The Two Noble Kinsmen" (2018) and the upcoming "Coriolanus" (2023), as well as acting in "The Taming of the Shrew" (2015) and "A Midsummer Night's Dream" (2018). His original musical, "She Loves Me Not", was presented by Porthole Players in 2014 and 2019; and his singer-songwriter album, "A Reason to Change", was released in 2022.