Laugh, learn, explore, perform, and create some of your best-ever summer memories at the PAC!
Youth entering 3rd-8th grades (in the fall of 2023) are invited to join us for our 2023 Summer Theatre Camp, where you'll audition for, be cast in, and mount full productions together under the guidance of experienced theatrical directors and educators. Make new friends, find out about the Happy Box, enjoy camp dress-up days, and earn prizes from the camp treasure chest in this incredible, enjoyable summer offering.
Campers will be cast in one of two shows based on age. The younger group will perform Disney's Newsies Jr., and the older group will perform The Greek Mythology Olympiaganza.
Disney's Newsies Jr. (directed by Anna Zimmerman) is a 60-minute version of the 2012 Broadway musical based on the 1992 film. Inspired by the rousing true story of newsboys in turn-of-the-century New York City, it features a Tony Award-winning score by Alan Menken and Jack Feldman and a book by Tony Award winner Harvey Fierstein. When powerful newspaper publishers raise prices at the newsboys' expense, the charismatic Jack Kelly rallies newsies from across the city to strike against the unfair conditions. Together, the newsies learn that they are stronger united and create a movement to fight for what's right.
The Greek Mythology Olympiaganza, by Don Zolidi (directed by Jennifer Hamilton) is a comedic joy! Two battling narrators attempt to cover the entirety of Greek mythology using audience participation, cross-dressing, and general theatrical insanity. Creation myths such as Pandora's Box and Cronos and the Titans jostle for space with other famous myths like Jason and the Argonauts (the original Super Friends). Culminating in a heart-pounding, five-minute, two-actor version of The Iliad, this fast-paced, free-wheeling play is wild, silly, and a complete blast for all ages.
Camp:
July 17-28
Weekdays, 9am-3:30pm**
**See below for last-day schedule**
Tuition: $450
Scholarships available! See registration form.

Please note:
* Students must bring snacks, lunch, and water bottle.
* Tuition includes 2023 OCCA Shakespeare Camp T-Shirt.
* Maximum of 36 participants (18 in each production/group).
* Confirmation will be emailed within 3 business days of registration.
* Payment is due in full no more than 7 days after confirmation.
* Camp size is limited to 16 campers in the morning, 16 in the afternoon (full-day campers included)
After-Care:
* After-camp-care is available from 3:30pm-5pm, July 17-27
* $15/day or all 9 days for $110 (No after-camp-care on last day of camp)
Important Dates:
* Last day to register – June 19, 2023
* Last day to cancel with full refund – May 15, 2023
* Last day to cancel with 50% refund – June 26, 2023
* Last day to register for Before/After Care – June 12, 2023
Final performance day schedule (June 27th):
* 9am – Camp Begins
* 12:45pm – Doors open for Disney's Newsies, Jr.
* 1pm-2:15pm – Performance, Disney's Newsies, Jr.
* 2:15-2:30pm – Strike set, load in for next performance
* 2:45pm – Doors open for The Greek Mythology Olympiaganza
* 3pm-4pm – Performance, The Greek Mythology Olymiaganza 
Performance tickets are $3 and can be pre-purchased during registration or at the box office only.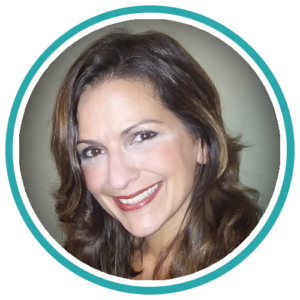 About Jennifer Hamilton, Camp Director: Jennifer started volunteering for the local community theatre in high school and never stopped. As the Education Director at Topeka Civic Theatre and Academy, she established and grew Educational Programming, directed over 50 Youth and Theatre for Young Audiences productions, grew summer camp, and took programming into schools. Jennifer continues to bring theatre to youth on the Oregon Coast through a partnership with the Newport Performing Arts Center, providing after-school theatre classes, workshops, and summer camps. Jennifer became involved with AACT in 2008 when she facilitated the Education Director's conference. She was provided the opportunity to do that again in 2018 and continues to work with the Youth Activities committee to grow the next generation of AACT members and volunteers. She is a board member of Porthole Players in Newport, OR.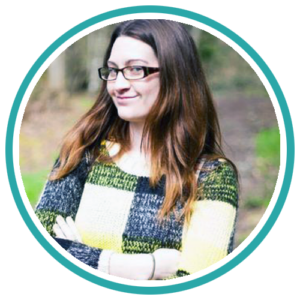 About Anna Zimmerman, Associate Director: Anna has loved theater her whole life. She performed in many plays while she was in school and proceeded to major in theater at Portland State University. She also loves teaching, so she got her masters in education while still performing around the Portland area and working in children's theater camps in the summer. Now, after moving to the coast, she has performed in multiple productions at the Newport Performing Arts Center (PAC), including The Addams Family, A Midsummer Night's Dream, and Othello, all while teaching at Toledo Elementary School. Now she is thrilled to combine her two loves, teaching and theater, by directing one of this year's summer theater camp productions.