We're off to see The Wizard!!
THE WIZARD OF OZ is a timeless tale that takes young Dorothy Gale on an adventure over the rainbow to the magical land of Oz. On her journey, she makes new friends, Scarecrow, Tin Man, and Lion and discovers the magical power of home. This beloved tale from author L. Frank Baum features the iconic musical score from the MGM film.
By L. Frank Baum
With Music and Lyrics by Harold Arlen and E. Y. Harburg
Background Music by Herbert Stothart
Dance and Vocal Arrangements by Peter Howard / Orchestration by Larry Wilcox
Adapted by John Kane for the Royal Shakespeare Company
Based upon the Classic Motion Picture owned by Turner Entertainment Co. and distributed in all media by Warner Bros.
This show is produced and presented by Coastal Act Productions
---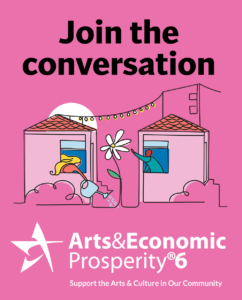 While you're at the PAC, don't forget to join the conversation!
Through April of 2023, we're measuring the impact of non-profit arts and cultural institutions in Lincoln County, as part of Americans for the Arts' Arts & Economic Prosperity Study 6—the nation's largest, most comprehensive study of the Arts & Culture sector…and you can help! When you attend this event, please complete an "AEP6" survey before you leave the building (and every time you attend an event or exhibit at the PAC). 3 minutes, 13 questions, totally anonymous. Look for the iPads located in the lobby, or ask an usher for a paper copy.
To learn more about this incredible study, and what makes it so important, click here.