Your gift to OCCA can do so much!
This year, through your generosity, we engaged over 250 artists, hosted more than 7,000 visitors at the Visual Arts Center, entertained nearly 10,000 audience members at the Performing Arts Center, played to packed houses at the 2022 Oregon Coast Jazz Party, and launched our new Olive Street Gallery.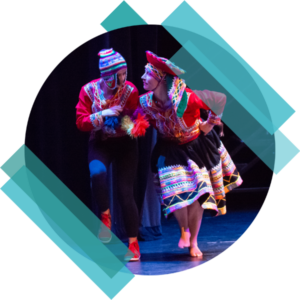 But OCCA is so much more than what you see on our walls and stages. We also:
Opened our clay studio at the Visual Arts Center, providing hands-on creative opportunities through camps and classes for both youth and adults.
Hosted the new Bloom Newport community event, where over 800 attendees joined us in celebrating local art, food, music, drink, culture, and crafts.
Offered summer youth arts camps at both the Performing and Visual Arts Centers, garnering feedback such as "favorite camp ever", "amazing", and "professional".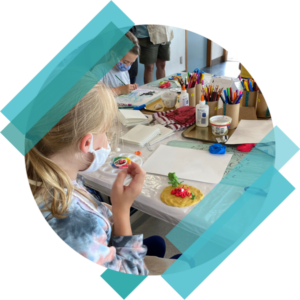 And in our most outside-the-box offering to date, we were thrilled to launch the Oregon Coast Art Bus—a colorful, mobile art classroom providing high-quality, bi-lingual artistic experiences to youth in isolated and under-resourced communities.
As 2022 draws to a close, we're asking art lovers and changemakers, like you, to support our goal of increasing our impact, building more connections, expanding our diverse events, classes, and offerings, and continuing to support arts and artists in the year ahead.
From the hands-on experiences within our art bus, to our workshops and classes for both youth and adults, to our eclectic art galleries, to our world-class on-stage entertainment—the OCCA is vital to our coastal community, and your support is vital to the OCCA.