Watch the comedy unfold live, directly from the Met stage!
A deeply human comedy full of humor and genuine emotion, Falstaff is a splendid finale to Verdi's unparalleled career in the theater. The story is an amalgamation of scenes from Shakespeare, primarily drawn from the comedy The Merry Wives of Windsor. It centers on the remarkable personality of Sir John Falstaff, one of literature's most compelling characters. With a supremely well-crafted score, which has long commanded the respect even of Verdi's critics, it is an astounding work and one of the world's most accessible and beloved comedic operas.
Robert Carsen's celebrated staging features a brilliant ensemble cast. Baritone Michael Volle sings his first Verdi role at the Met as the caddish knight Falstaff, gleefully tormented by a trio of clever women who deliver his comeuppance. Reuniting after their acclaimed turns in the production's 2019 run are soprano Ailyn Pérez as Alice Ford, mezzo-soprano Jennifer Johnson Cano as Meg Page, and contralto Marie-Nicole Lemieux as Mistress Quickly. Soprano Hera Hyesang Park and tenor Bogdan Volkov are the young couple Nannetta and Fenton, and Maestro Daniele Rustioni conducts.
The production is sung in Italian and will be broadcast with English subtitles live from the Met stage, in HD, to the state-of-the-art Alice Silverman Theatre at the PAC. Run time is approximately 2 hours 45 minutes.
THANK YOU TO OUR MET OPERA SPONSORS: Lead underwriters for this season are Wendy Ware & Dan Gleason. Additional sponsorship provided by our opera hosts: Don Bourque & Susan Knowlton, and Jeffrey Ingram & Steve Travis.
---
Click here to become an Opera Host! Our Hosts sponsor Met Opera presentations to help OCCA bring world-class entertainment from the Met stage in New York directly to our local audiences. 
---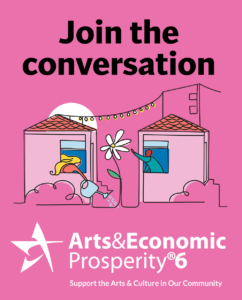 While you're at the PAC, don't forget to join the conversation!
Through May of 2023, we're measuring the impact of non-profit arts and cultural institutions in Lincoln County, as part of Americans for the Arts' Arts & Economic Prosperity Study 6—the nation's largest, most comprehensive study of the Arts & Culture sector…and you can help! When you attend this event, please complete an "AEP6" survey before you leave the building (and every time you attend an event or exhibit at the PAC). 3 minutes, 13 questions, totally anonymous. Look for the iPads located in the lobby, or ask an usher for a paper copy.
To learn more about this incredible study, and what makes it so important, click here.