www.NewVisionsArts.com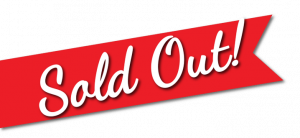 WEDNESDAY, JANUARY 29 at 7:00PM: Join us for Pineapple Upside Down Cake and a reading of Eric Bogosian's "Sex, Drugs, Rock & Roll" directed by Mary Eastman and presented by New Visions Arts as part of the OCCA's "One Night Delights" play reading series.
ABOUT THE PLAY: Sex, Drugs, Rock & Roll brings to hilarious life 10 separate oddball characters in a one-man-show. This profane, raunchy, and smart performance piece sinks its teeth deep into America and gives us something to chew on.
Now in its second season, ONE NIGHT DELIGHTS are one-night-only, live play readings where the selected script is paired with a 'delight' – a delectable dessert or savory dish for the audience to enjoy. The absence of elaborate sets and costumes puts the focus on the performers' oral interpretation of the words, making this a fabulous way to truly savor a playwright's work… and a tasty refreshment at intermission is included with the price of admission!
TICKETS: $18 (fees included). Call 541-265-ARTS or www.CoastArts.org. All proceeds benefit the remodel of the David Ogden Stiers Theatre at the Newport Performing Arts Center, as part of the "Entertain the Future!" Capital Campaign launched by the Oregon Coast Council for the Arts.