Learn how to blend colored pencils to draw the sunset over the ocean. Discover how layered color can create depth, texture, and emotion.
---
This event is part of our Passport to Art hands-on introductory learning series. Journey to intriguing new creative destinations–exploring an array of artistic techniques while enjoying bites and beverages.
Tuesday, April 18 – 5pm-8pm
Adults 21+
Sorry, this date is sold out
Saturday, April 22 – 1pm-4pm
Adults and youth in grades 6+
(Note: Youth under 18 must be accompanied by an adult)
CLICK TO REGISTER

No skill or experience necessary!
Crafted for beginners, you'll learn and explore new mediums and techniques in a friendly, hands-on environment. (But experienced artists are welcome, too!) And you'll leave each class with a souvenir—a unique piece of art created by you.
Choose your own adventure!
Attend just one class, a few, or join us for the whole series!
$35 per class. Materials and refreshments included.
Scholarships are available. If funds are a barrier, please inquire.
LEARN MORE ABOUT THIS SERIES! Visit: www.coastarts.org/passport-to-art
---
GIVE A PASSPORT AS A GIFT: Click Here
When you gift a passport, the receiver gets to "choose their own adventure", selecting whichever technique they'd most like to explore.
---
Jordan Essoe is an award-winning artist and writer who has exhibited and published internationally. His career began as a painter, but his practice broadened to include film, performance art, playwriting, and journalism. His work has been covered by NPR, The San Francisco Chronicle, The Oakland Tribune, Artnet, Artillery, Art Practical, Artweek, and Rhizome.
---
Minimum students: 5
Maximum students: 12
Questions? Contact Sara Siggelkow, Arts Education Manager, at ssiggelkow@coastarts.org or 541-574-3364
---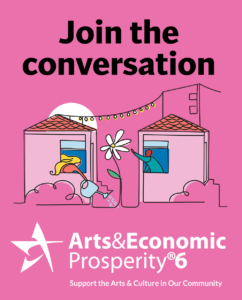 While you're at the VAC, don't forget to join the conversation!
Through April of 2023, we're measuring the impact of non-profit arts and cultural institutions in Lincoln County, as part of Americans for the Arts' Arts & Economic Prosperity Study 6—the nation's largest, most comprehensive study of the Arts & Culture sector…and you can help! When you attend this event, please complete an "AEP6" survey before you leave the building (and every time you attend an event or exhibit at the VAC). 3 minutes, 13 questions, totally anonymous. Look for the iPad located in the lobby, or ask a volunteer or staff member for a paper copy.
To learn more about this incredible study, and what makes it so important, click here.