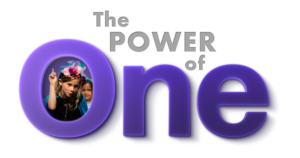 As a beautiful, creative 2023 comes to a close, and a 2024 full of possibility emerges on the horizon, we're asking you to contribute to our "Power of One" campaign. Help Oregon Coast Council for the Arts create more powerful moments, workshops, exhibits, performances, events, and community connections in 2024. Be the one.
At Oregon Coast Council for the Arts,
ONE

is a magical number.
One performance can inspire, connect, and expand the understanding of its audience. One workshop can build confidence and help someone discover a new creative path, passion, or technique. One exhibit can support an artist in sharing their work with the world and funding future creative pursuits. One moment…that's all it takes for a work of art, a class, or a performance to ignite a lifelong love of the arts in the heart of a child.
One person can help us make all of these magical things happen, right here on the Oregon Coast.
 Could you be the

one?
Because one donation can do so much!