New in 2023!
Join us at the Newport Visual Arts Center for this inspiring, hands-on introductory learning series. Journey to intriguing new creative destinations–exploring an array of artistic techniques while enjoying bites and beverages.
Saturday Afternoon Classes – 1pm-4pm
Adults and youth* in 6th grade or above

Tuesday Evening Classes – 5pm-8pm
Adults 21+ only
No skill or experience necessary!
Crafted for beginners, you'll learn and explore new mediums and techniques in a friendly, hands-on environment. (But experienced artists are welcome, too!) And you'll leave each class with a souvenir—a unique piece of art created by you.
Choose your own adventure!
Attend just one class, a few, or join us for the whole series!
$35 per class.
Materials and refreshments included.
Scholarships are available. If funds are a barrier, please inquire.
*Note: Youth under 18 must be accompanied by an adult
---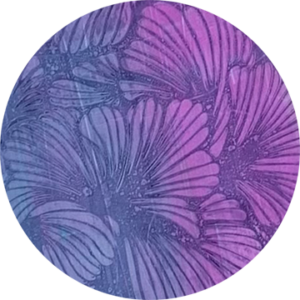 FEBRUARY 21 & 25
Gel Plate Printing – Wendy Schwartz
Explore the world of mono printing using squishy gel plates that make printing without a press easy and fun. Acrylic paint, stencils, masks, and mark-making are combined to produce amazing papers.
CLICK TO LEARN MORE OR REGISTER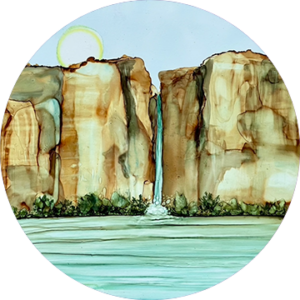 MARCH 14 & 18
Alcohol Ink Painting – Jocelyn Stoody
This fluid art medium produces unique and amazing results with bright colors. Explore different ways to make the colors move and blend while creating small pieces of art.
CLICK TO LEARN MORE OR REGISTER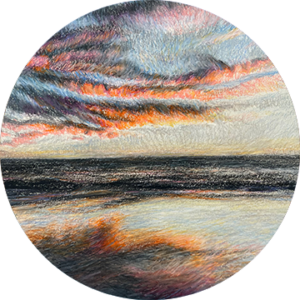 APRIL 18 & 22
Colored Pencil – Jordan Essoe
Learn how to blend colored pencils to draw the sunset over the ocean. Discover how layered color can create depth, texture, and emotion.
CLICK TO LEARN MORE OR REGISTER

MAY 16 & 20
Carve Into Clay – Liz Fox
Carve into a platter with the sgraffito technique — creating amazing texture in the clay's surface while revealing your unique design.
CLICK TO LEARN MORE OR REGISTER
GIVE A PASSPORT AS A GIFT: Click Here
When you gift a passport, the receiver gets to "choose their own adventure", selecting whichever technique they'd most like to explore.
---
Please note: On Tuesday evenings (21+) beverage options will include wine, beer, and gluten-free cider. Only soft/non-alcoholic beverages are served on Saturday afternoons.