Fans of legendary folk icons The Kingston Trio can re-discover their timeless music all over again!
After a nearly two-year hiatus due to pandemic restrictions, this legendary group returns to their national tour.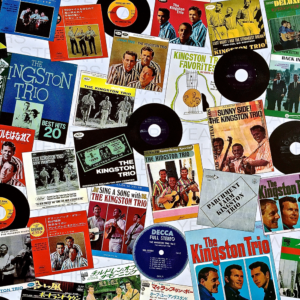 All three current members, Mike Marvin, Tim Gorelangton, and Buddy Woodward have intrinsic links to – and experience with – the original group: Mike is the adopted son of founding member Nick Reynolds, who was also his musical mentor; Tim, a close friend since boyhood, is one of the few musicians outside the Trio who has recorded with Nick Reynolds; and Buddy, who has performed with longtime Kingston Trio member George Grove. Many of their personal memories recall the iconic trio's performances and journey as folk music made its extraordinary ascent to the pinnacle of popular culture – and the top of the music charts.  They'll perform such timeless classics "Where Have All The Flowers Gone?" and "Tom Dooley".
---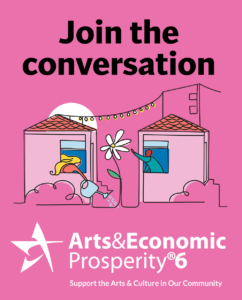 While you're at the PAC, don't forget to join the conversation!
Through May of 2023, we're measuring the impact of non-profit arts and cultural institutions in Lincoln County, as part of Americans for the Arts' Arts & Economic Prosperity Study 6—the nation's largest, most comprehensive study of the Arts & Culture sector…and you can help! When you attend this event, please complete an "AEP6" survey before you leave the building (and every time you attend an event or exhibit at the PAC). 3 minutes, 13 questions, totally anonymous. Look for the iPads located in the lobby, or ask an usher for a paper copy.
To learn more about this incredible study, and what makes it so important, click here.
---